Exploration
The project has seen small scale exploitation of gold-silver bearing veins and breccias, the last period of this type of work was in the 1970s, where some small-scale underground mining was completed at several locations over the property. The historical work is estimated at some 210m of development. No production records are available but the bulk of work was completed at two locations, the still accessible La Virginia and Con Virginia workings.
Following almost three decades of inactivity, the locations was rediscovered by Minefinders Corporation Ltd staff during a regional reconnaissance program in 2007. The property was acquired and fieldwork undertaken in the form of surface sampling and mapping. Exploration work began in earnest between 2010 and 2013 during which time Minefinders and later Pan American Silver completed 188 diamond drill holes for a total of 52,635m.
Exploration was continuous during the acquisition of Minefinders by Pan American Silver Corp in 2012. Pan American continued with the drilling until early 2013 and conducted some reconnaissance work over the exploration claims before pausing.
Upon completion of work in early 2013, Pan American Silver mothballed the project. Subsequent years saw the option agreement terminated and the central claims El Rubi, El Rubi Frac 1 and Esperanza returned to original claim owners. Silver Viper has now restored the property into a single group of claims and has embarked upon an exploration program which includes definition and extension of known mineralized zones as well as evaluation and testing of regional targets.
2018 saw the re-commencement of work on La Virginia, with a focus on testing additional, outlying targets not previously tested by the intense work of Minefinders and Pan American Silver.
Silver Viper's maiden diamond drilling program at La Virginia began in late September 2018 and continued until December 2018 for a total of 4,753 metres in twenty holes. Follow up drilling ran from late 2019 to March 2020 and added twenty additional holes for 6955 metres. Phase II focused primarily on the El Rubi discovery area.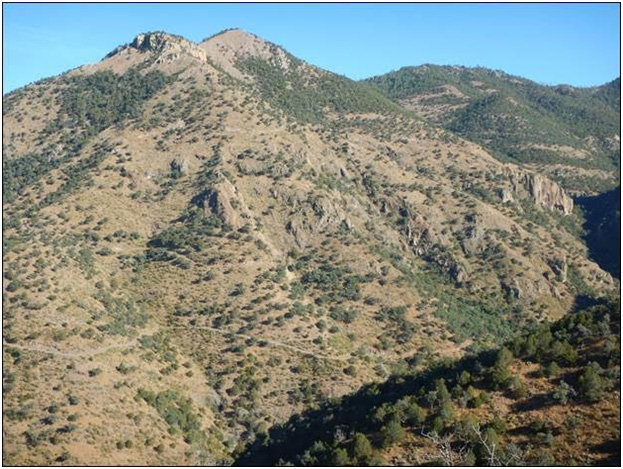 Con Virginia structure shown centre left, additional prospective structures seen to the right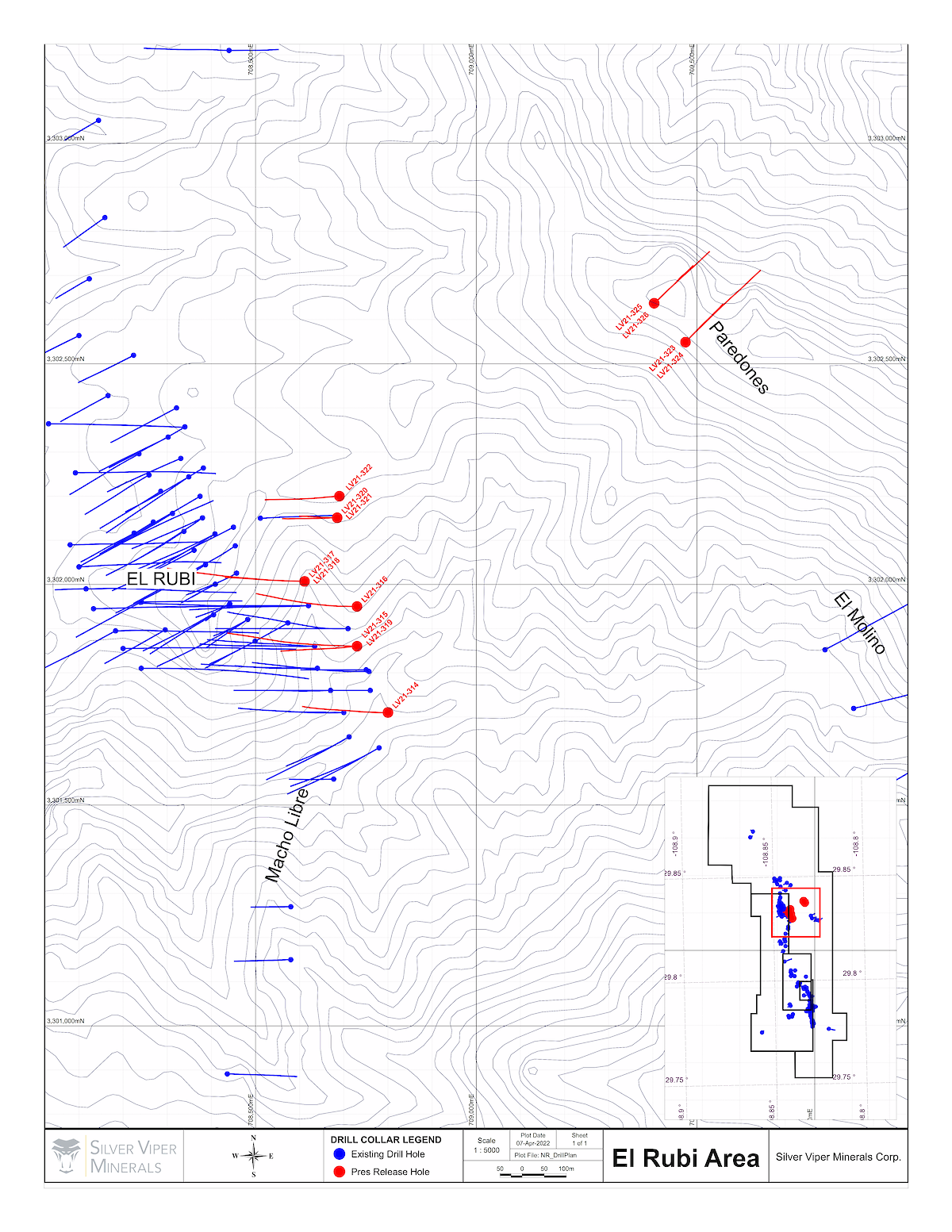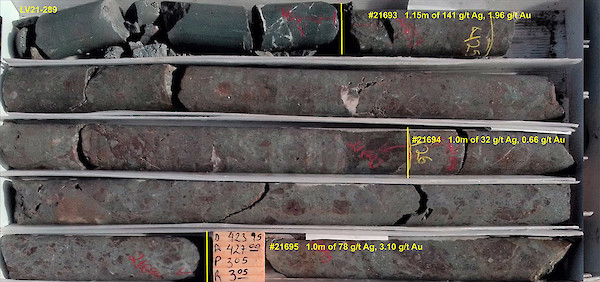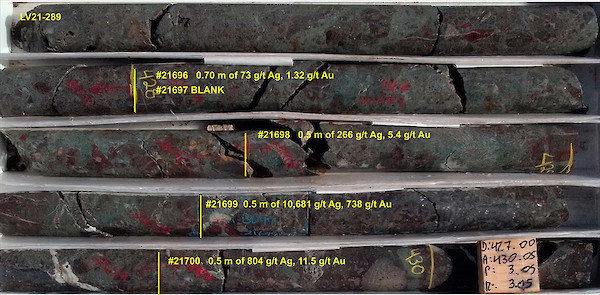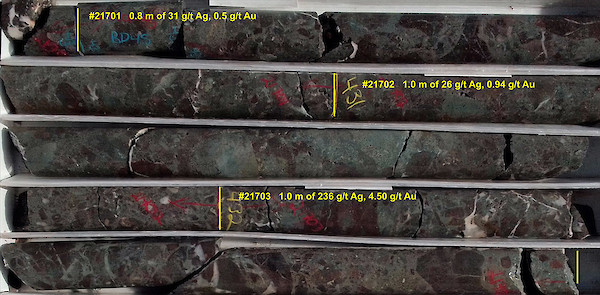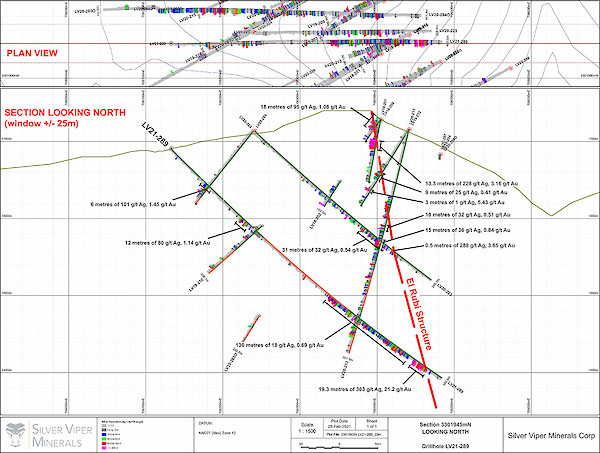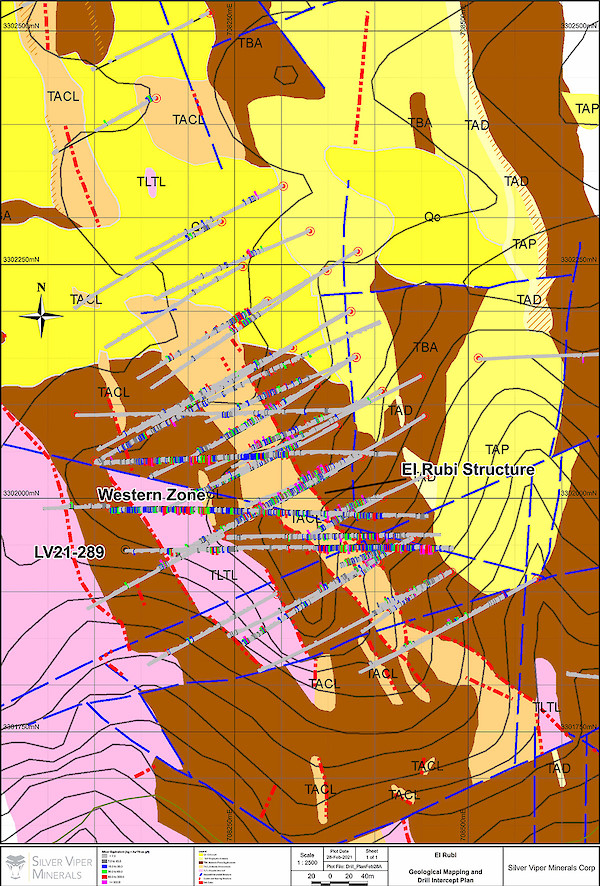 2022 Magnetotellurics Geophysics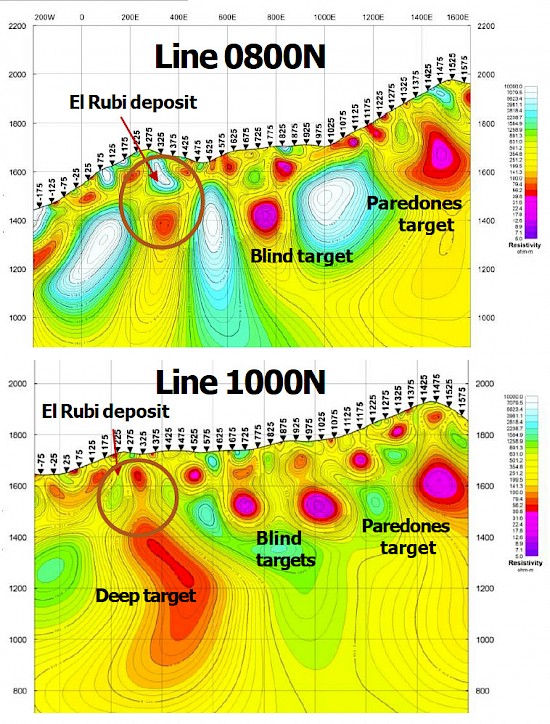 Depth Slices El Rubi Plateau MT Survey
MT displayed 2D slices at 300m and 400m depth, resistivity low corresponding to El Rubi, 'blind' or buried targets are indicated N and E of El Rubi


MT 2D Resistivity Map